Design Team Leader: Ellen Jarvis
Following a 40-year career in marketing and public relations in which she was known for her "out of the box thinking", Ellen Jarvis retired on disability, and went on the hunt for a hobby that would fulfill her insatiable need to be creative every day. Throughout her life, she dabbled in many creative arts – photography, watercolor, cartooning, sewing, knitting, macramé, beadwork, jewelry making – spurred on by a long line of creative relatives.
In 2010, with her first grandbaby due, Ellen decided to take up machine embroidery to make personalized baby clothes. She bought a wildly-expensive machine and had barely set it up in her craft rom when her daughter, Emily, asked for a Cricut for Christmas, so she could make her own Christmas cards. Ellen bought two, including one for herself, and a lot of cartridges, paper, adhesives and embellishments – and her new hobby and blog were born.
Thousands of cards later, Ellen has a following of more than 5,000 on social media. She has taught cardmaking at workshops, online, at retail stores, on behalf of two direct sales papercrafting companies, on YouTube, at a non-profit art center, and now, at Creative Inkling. She has certifications in graphic arts, typography, and in the use of Copic markers.
Ellen lives in Warminster, PA with her hubby John, and two Bichons, Sadie and Morgan.

Annie Wills
Candy Rosenberg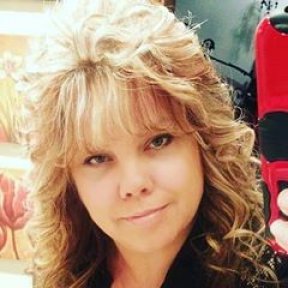 Michelle Diaz